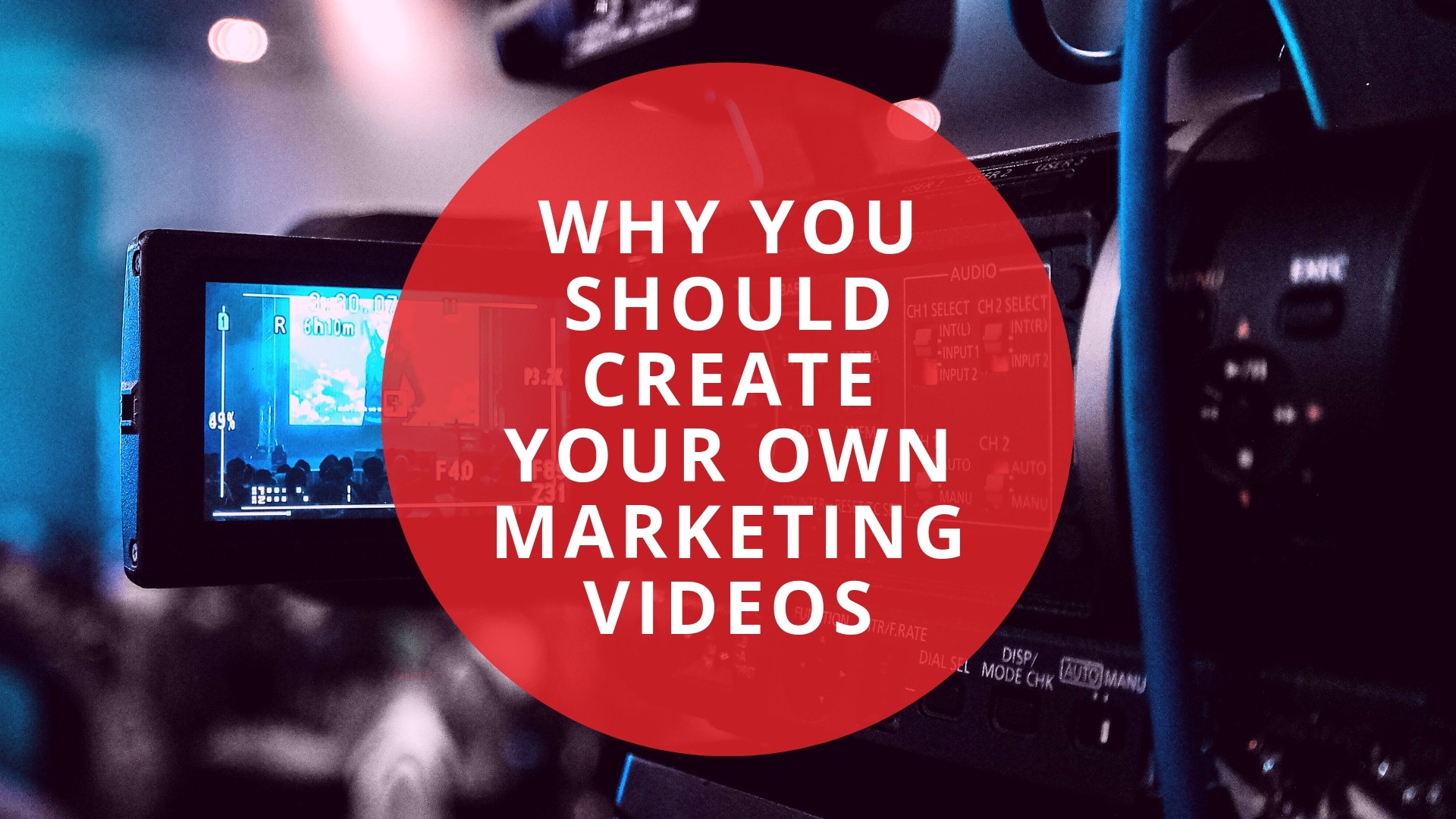 Marketing videos are one of the strategies used by businesses to increase product sales. In this era of digital marketing, videos are the most powerful tool to attract customers to your product or brand. Talk to any friend about buying something and you'll most likely end up having a conversation about how they found the product through a video or by reading reviews online. It is rare to find someone who'll make a purchase without looking for more information on the product or service before making a decision. Here are a few reasons why you should create your own marketing videos:
Improves Your Online Visibility
When you create your website you mainly focus on increasing your search engine ranking and getting more traffic. Marketing videos are one of the most effective solutions for improving your search engine visibility. When you search for a particular product, Google displays two-three videos on the top of your search results, which means marketing videos are an efficient way to increase the visibility of your website.
Educate the Consumer
YouTube is becoming the second most used search engine. People are using the platform for entertainment purposes or to find answers to their problems instead of reading an article to find the solution. They prefer to watch videos online. Uploading videos to YouTube are also one of the effective ways to reach a large number of customers.
Medium to Attract Customers
Videos are a useful medium to attract customers. You can inspire them by explaining the usage, features, and importance of your product or brand. It is most common nowadays, that online videos are becoming one of the best influencers to attract customers.
Increase Your Online Conversions
Marketing videos can help increase product sales. People who watch videos of your product are more likely to be interested in it. You've probably seen or heard that a lot of times, before buying any product online, customers prefer to see reviews through videos. Upload videos related to the reviews given by customers and make changes in your product according to the comments you receive from them.
Improve Traffic Rate
Mostly after watching a video, customers prefer to see the brand or product on their website. Therefore the best way to get customers from videos to your website is to always link your website on your videos and video descriptions. This will help you attract more customers and will improve your traffic rate.
Build Trust in the Customer
Going live on social media platforms like Facebook or Instagram is a profitable way to build trust in your product with your customers. When you interact with the customer, you become aware of the changing trends and what consumers expect. Also, a live demonstration of your product tends to increase product awareness as it helps customers understand how the product works, what it's for and what qualities to look for in it.
Helps To Reach a Different Audience
Nowadays, people prefer to watch videos instead of reading content. Marketing videos can help you in reaching a large number of customers. You can use different social media platforms to share your video links and to upload smaller videos. Each video platform out there has their own best performing format, and they usually reach different audiences. This gives you an opportunity to create and leverage different content to reach new audiences and potential customers.
Generate Unbeatable ROI
Uploading video as compared to printing on a local newspaper generates more profit. An increase in the number of views on your videos on YouTube, usually result in higher ROI. It can also pay for the cost of making the videos.
It Covers Every Detail
Creating your own marketing videos is the best way to discover every little detail of your product, that's what customers expect. It takes time to read the instructions and use the product, which sometimes can even result in damages. But with guidance through videos, it is convenient for the customer and it helps them learn to use the product without any fear of damages.
Creating your own marketing videos is the best strategy you can use to increase your product sales and for increasing the visibility of your website. It targets the customers as well as promotes the website.