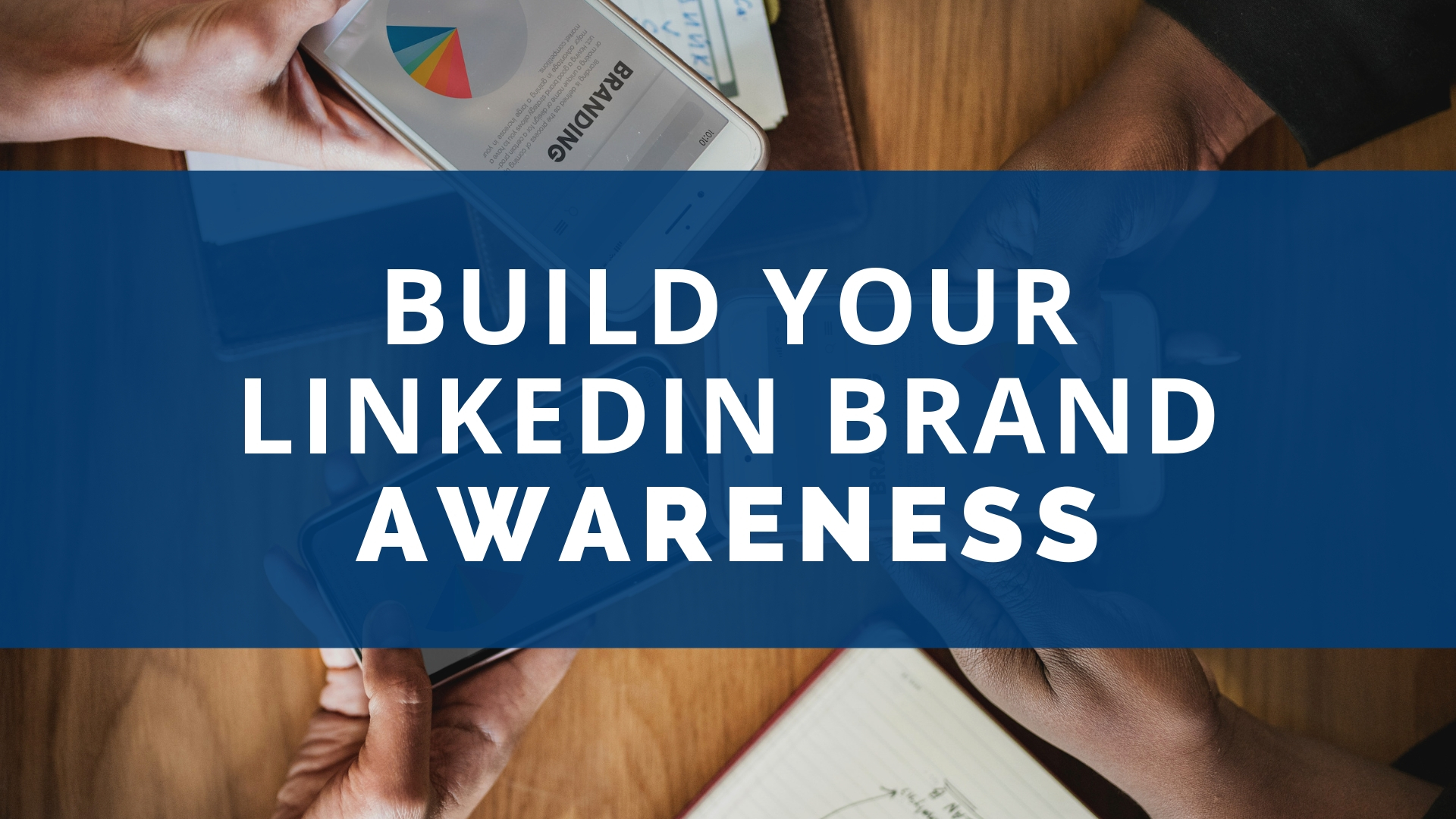 Businesses can increase brand awareness by interacting with the large group of people, creating a profile with correct information, and leaving a positive impact on the people visiting your profile. Here are some of the steps that you can follow for building your LinkedIn brand awareness:
Start With Optimizing Your Linkedin Profile
The key component of LinkedIn is your profile. A complete profile leaves a positive impact on the viewers and it also shows that you are actively participating in the LinkedIn network. Add a profile photo to your account as it increases the visibility of your profile in the searching results. Follow the mentioned tips to pop up your LinkedIn profile:
Add a friendly profile picture to your account that depicts the real you.

Choose a profile picture that is less than 10 MB in file size. Your photo will not be uploaded if the width or height exceeds 20,000 pixels.

Create a headline for your LinkedIn profile. The headline is your current employment position by default but you can customize it to mention the vision of your role or your expertise. Make sure to create an impressive headline as it is the first description that people will see.

You can also use the LinkedIn background to describe yourself in detail. Many of the LinkedIn members use stock photos or nature snap chats and other related for the background image. However, you can use that space for some innovative ideas.

Express your personal brand by using an image to show your interest but it should be related to your personal life or work ethic.

The next step is to customize your LinkedIn URL and share it on other social platforms.

For the brand awareness, attach everything with your profile related to your own information and gain high space in the search rankings.

Use URL like, linkedin.com/in/yourfullname, to see your name ranked high.

Share your link on all other social sites that you use and also use the keyword approach to make it easy for finding your profile.
Build meaningful connections
Once you are done with optimizing your profile, start making strategies to grow your network. Build your strategic brand associations on LinkedIn which will keep your network active and will strength your global connections. LinkedIn will provide you even more information regarding the people that you already know, you have met or you are going to meet.
Building your LinkedIn network builds your personal brand as people generally think highly about those who keep a good company.  So, connect with trusted friends, colleagues, classmates, vendors and other professionals and ask them to introduce you to the people in their network. According to LinkedIn Expert Gregg Burkhalter, "the LinkedIn Guy":
You need to digitize your in-person relationships on LinkedIn so you can nurture and grow them. If your customers or future clients don't see you in their digital workday, you are not top of mind and oftentimes forgotten.
Publish Content
We all know that LinkedIn is a definitive specialized publishing platform. In fact, daily more than thousands of people publish posts on LinkedIn. Publish some content on LinkedIn to share what you want. Once you start publishing on this platform, you will see a spike in your profile views.  Publish your content on LinkedIn to build your personal brand as well as reach more audience.
Customize your feed
Simply follow the people and resources that matter the most. Find useful resources with three easy steps:
Click on the control menu, the three dots on the top right corner of any update in your feed.

Next, click on improve your experience.

You will be provided with the options to choose the recommendations of the people, page, publishers, or topics based on your LinkedIn profile that you want to choose.
LinkedIn slide Share
Slide share is the World's largest content sharing community as every day thousands of contents are added on this platform. Moreover, Google indexes the presentation on LinkedIn slide share due to which your brand can gain an SEO advantage. Present LinkedIn slide shares with a different and unique viewpoint on your industry's trend or news. Share your presentations, videos and the content that you have created.