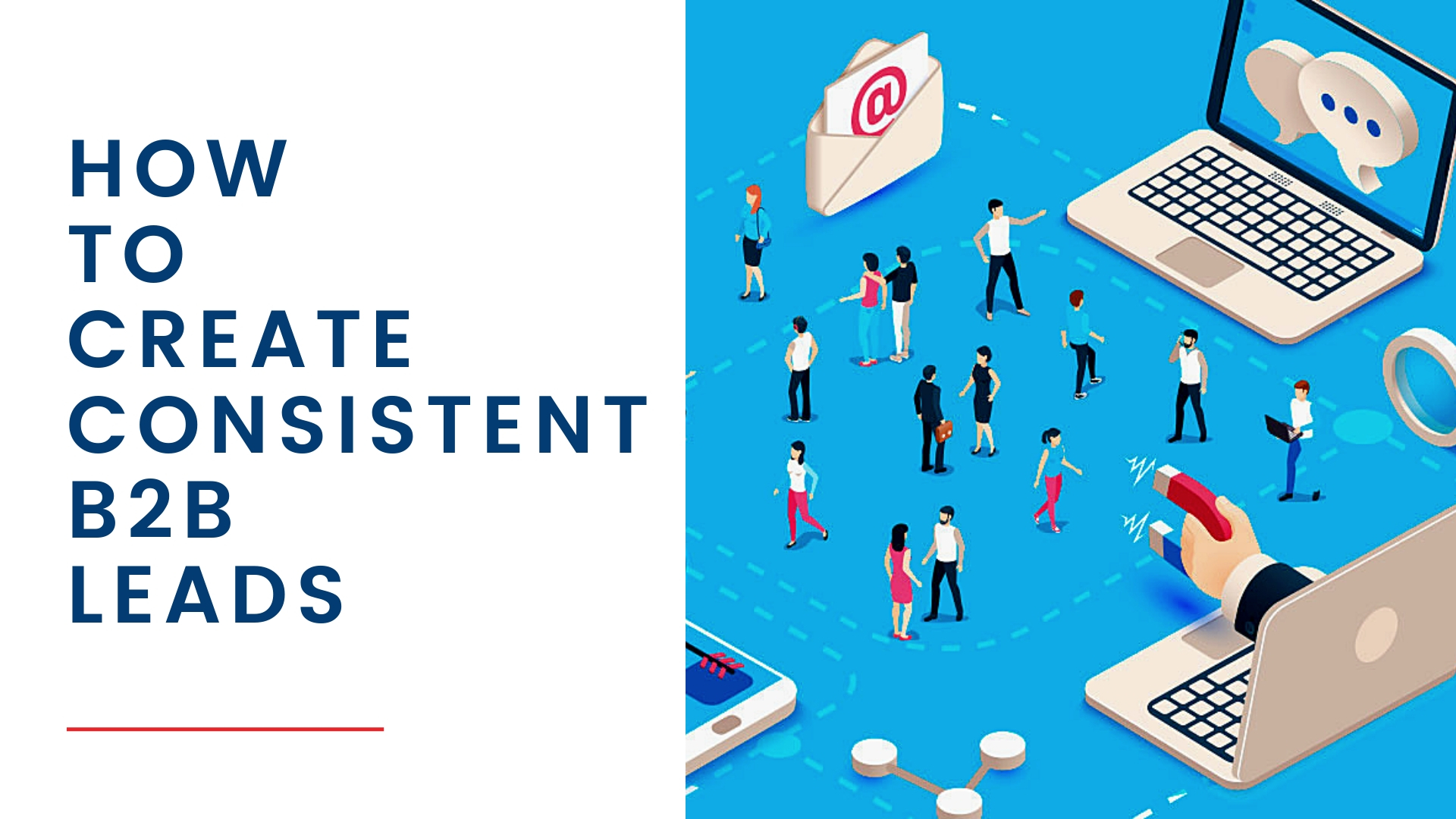 How to Create Consistent B2B Leads
Lead generation refers to gaining the interest of a target audience towards a product or service to draw them into your sales pipeline. You should focus on creating a robust strategy for the successful sales process because lead generation is a key factor in your sales process. Most business people don't take their lead generation strategies seriously. Instead of focusing on attracting new opportunities for sales they depend upon the reactive approach when the leads get cold. It can affect the profits of your business because those approaches are inefficient and ineffective.
Here are some of the tactics for lead generation ideas with which you can boost the quality of your leads. 
Never Assure the Visitors That You Will Never Spam Them
Just give assurance to your visitors that you will take care of their privacy but don't use the word "spam". Also, check other words you might be using that involve promises you may not be able to keep or that aren't accurate, and try to remove or avoid them. When you say you will protect your users from spam, it results in a lead reduction. After seeing the word "spam", the first thing that pops-up on a user's mind is that they will receive spam and therefore are less likely to trust you. Moreover, when you use sentences such as "100% privacy – We will never spam you", they will automatically result in a reduction of the leads.
Use Case Studies as Your Secret Weapon
You should use case studies as your secret weapon because of the following reasons:
According to a B2B Content marketing report, case studies are one of the most effective types of content.

It has been noticed that about 66% of case studies fall under the category of "very effective" and 32% are said to be "quite effective".

Case studies have been said to be the third most influential content type by the respondents of an Eccolo Media Content Survey Report.
Therefor, you should focus on creating case studies. It has been noticed that most websites include case studies of about 100-200 words. Create impressive case studies that will be able to influence others and gain more lead generations. 
Use Power Words on Your Button Copy
You can use some tactics to gain the customer's attention. That's why you should watch closely how the copy on your buttons affects attention. You can use those buttons in an attractive way. What customers mainly focus on is their desires so you could use them according to the following formula:
Instead of using "I want" or "I want to", simply start the phrase with the word, "get", because the customers are more likely to catch these words.

Use the RAD formula, (Require, Acquire, Desire), provide the required information to your visitors, make your button easy to acquire, and focus on your visitor's desire that your button copy promises. 
Use Market Research to Inform Marketing Copy
If you use precise words and phrases, you can get more marketing leads. In spite of the fact that marketing research is complex as well as expensive, you can get great ideas from it that can help you generate more leads. Search for the most used words, phrases, or concepts and add them on your landing pages. It will result in generating more leads as well as it will help you make stronger connections.
Use a Testimonial Formula That Actually Works
You should know the following points before using a testimonial formula:
Testimonials generally highlight problems that currently affect your customer.

You will be able to get details about your product or services that can demonstrate how they're useful for your customers.

The exact outcomes can be known and shared with your audience.

All you need is a perfect testimonial that will be able to serve the customers. 
Offer The Prospects Exactly What They Want
This can be a difficult process but it can result in achieving dozens of blog posts. It involves huge research and testing for fulfilling the prospect's desires but it cannot help in finding an exact offer. What you have to do is to understand your weak points in the market. Try to solve them with the correct strategies so that more leads could be generated. 
Use Emotions in B2B Lead Generation
It is important to include emotions and intermediates in your lead generation marketing. Use logical ads and add some emotions to it. The use of emotions in the ads will help attract more customers. It has been proven out to be the best strategy for generating more leads.
Focus on developing an effective strategy to generate more leads. The above-discussed tactics would help you better understand your customers, marketing, and other problems and solutions that you will face when trying to generate more leads.