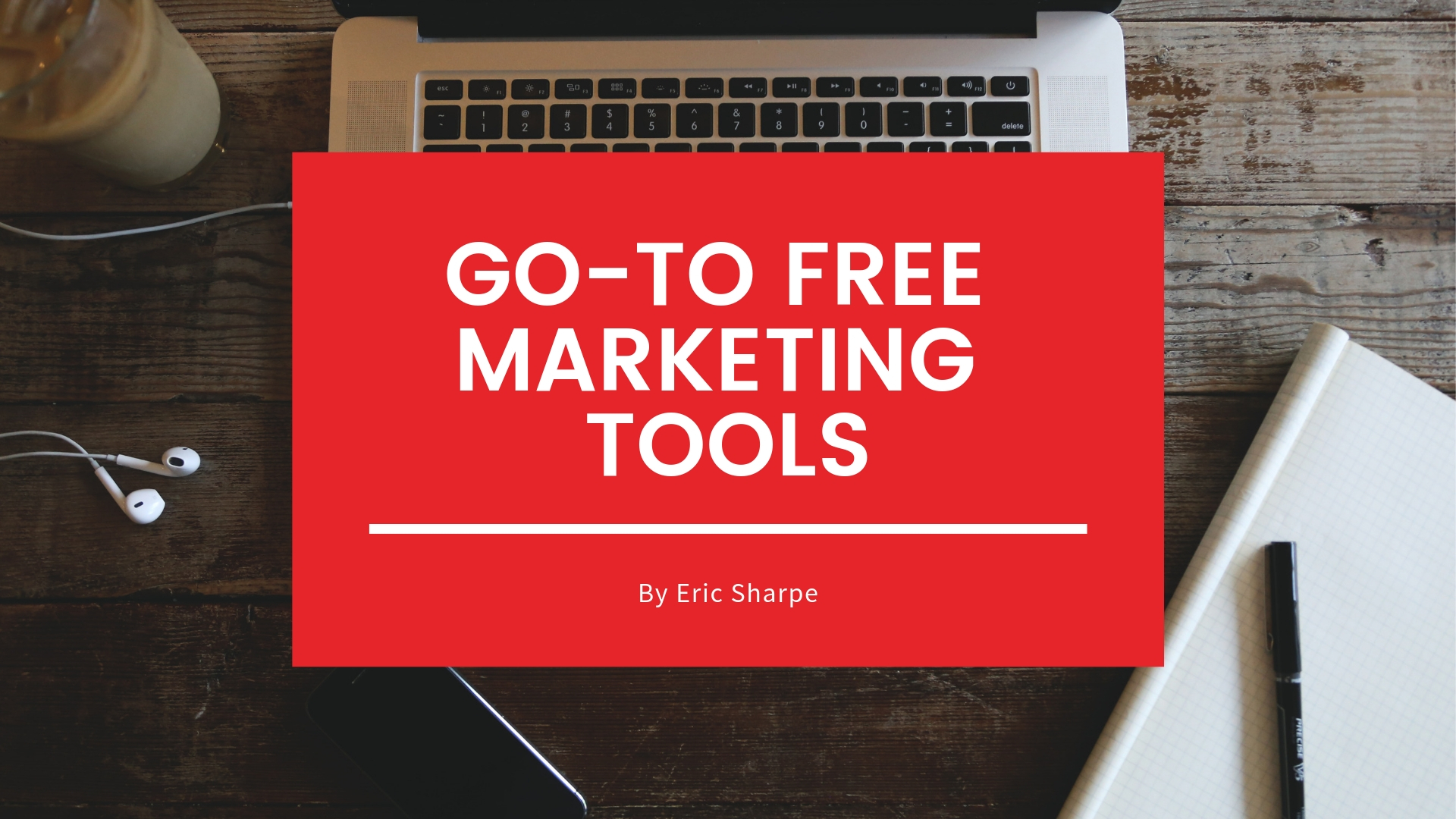 A Go To List of FREE Marketing Tools
The internet world features a number of free marketing tools for small businesses or entrepreneurs, trying to boost up their business growth, without a strike to their bottom line. With so many powerful and free tools only a click away, your business is able to achieve strong growth.
We've gathered a tried-and-true list of the best free marketing tools for small businesses, containing all aspects of an online approach. In the list below, you will find free tools that keep your privacy safe without sacrificing quality, while being user friendly and asking for very little technical skill.
Let's dive in:
Trello – Management and Collaboration of Project
To make project management easy, Trello is one of many free marketing tools. Showing every project like a "board" including "cards" with checklists, navigation, and understanding of the user interface is simple and easy.
Like many other collaboration software platforms, services are upgradeable as there are some paid features available, but the free basic service contains the important and most fundamental core features:
Easily arrange the project tasks, milestones, and deadlines
Checklists with progress charts
Drag and drop feature
Deadline reminders
Data filtering
Email notifications
Easy file/attachment uploadsSSL data encryption
Activity log
For small business startups, Trello is a powerful tool to arrange and organize digital marketing projects.
HubSpot CRM – Customer Relationship Management
This one will help you in managing your relationship with customers. From tracking of sales route to searchable information organization and data storage, tracking your customers is very easy with HubSpot CRM as it performs all the bulky lifting for you.
Although it is generally used in managing the business-customer relationship, the platform also provides marketing tools that help you to manage business prospects, employees, contacts, clients, contract wins, sales leads and more.
Features of HubSpot's CRM that are freely accessible to you:
Customizable views
Task boards
Deal boards
Wide integration capabilities
Drag and drop communicator
Email connections
Prospect and customer database
Templates, tracking, and scheduling
The tool is easy to use and provides a visual lead walk through.
MailChimp – Email marketing
Email marketing offers one of the highest ROIs of all other digital marketing efforts. With MailChimp – a powerful and free tool, it's also very cost-effective.
This tool offers more than just campaign building functions. Their everlastingly free plan features up to 12,000 emails and up to 2,000 list subscribers a month. It includes:
Email design and image upload functions that are easy to use
Email design templates
Media storage
Sign-up forms
Drip campaigns
Analytics revealing CTR, clicks, opens and more
Autoresponders
Subscriber data based on engagement rates
A/B testing
Optimal send time calculations
Moz Local – Local Search Listing Management
The Moz Local is specially designed for having your business listed properly and constantly on most local data aggregator sites. Moz Local is a free marketing tool for small business startups looking to grow their online competitiveness.
Get important highlights and data visualisation regarding your business' appearance on the internet.
Moz Local also offers you:
Suggestions for on and off page SEO
Keyword value and competitiveness
Website crawls
Competitive analysis
Organic rank tracking
A report of every inbound and outbound link to your site
Moz Local provides a group of functionalities for newcomers, plus advanced SEO research, which is very helpful in providing you the competitive edge you require.
Hootsuite – Social Media Marketing
This is a free marketing tool that syncs with various social media platforms so you can plan and publish your posts in one place. It provides a guided walkthrough visit so you can learn how to navigate the platform, so you can simply start navigating the dashboard in a short period.
Hootsuite's basic features offer the large capabilities many small businesses require, including:
Monitor your feeds
Schedule posts in advance
Publish posts immediately
Basic analytics
Like, comment and share posts all within the dashboard
No matter your business goals, these secure, powerful and free marketing tools for entrepreneurs will definitely help you take your business to the next level. To get more technical support for growing your business- Join us on Facebook!