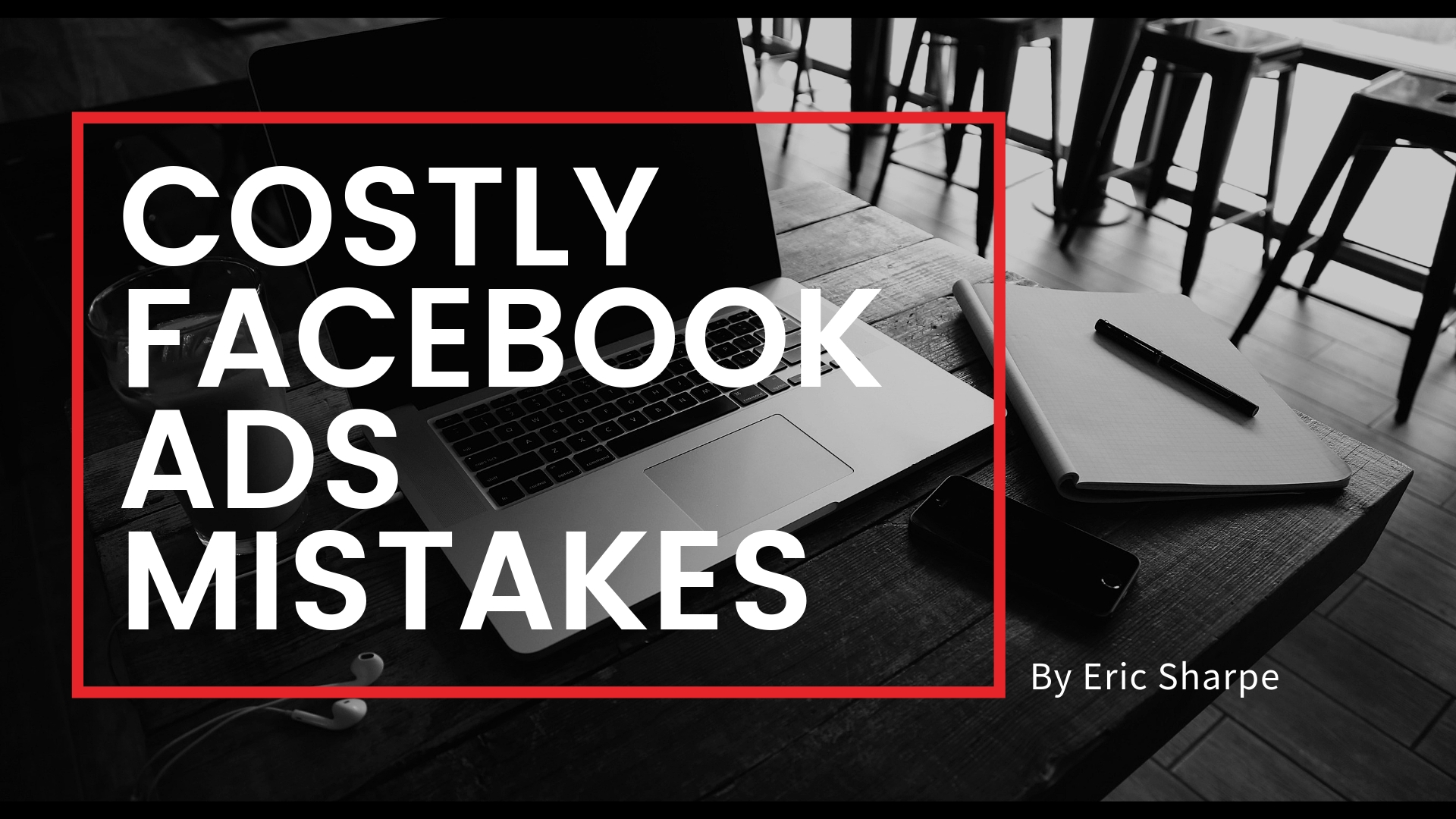 Costly Facebook Ads Mistakes
These days, the biggest social media network among marketers is Facebook because it has 2 billion monthly active users and it's the largest social network in the world. It provides a vital way to gain leads, attract customers and grow sales. Facebook actually makes business marketing much easier.
Whether you are a small corporation or a large business, Facebook is one of the most powerful marketing tools. It is a great space to keep customers knowledgeable, develop brand identity, and expand your reach. At present, Facebook Advertising is becoming a staple part of approximately each social media strategy. Facebook ads have lots of exclusive benefits, so it's the best advertising option presently available for all business sizes.
When done correctly, Facebook Advertising can give you a higher Return on Ad Spend. But sometimes a little mistake will ruin your whole ad campaign. Therefor, here in this article, we are going to discuss some common costly Facebook Ad design mistakes.
Let's have a look:
Not Having Clear Objectives:
The initial step on Facebook Ads is selecting your marketing objective & being completely confident and clear about it. Thus, before you even start looking at Facebook campaigns, you have to decide on what are your goals and objectives for it.
Increase sales for your latest product

Increase traffic

Quality leads that you can nurture

Better and enhanced brand awareness
This will not only help you on deciding your objective, but ultimately avoid lots of other mistakes. You will achieve the following things if you have a clear objective:
Design extra relevant & click-worthy ads that your viewers can connect with

Choose the most relevant campaign objective
Targeting the Wrong Audience:
No matter how superior your Facebook ad copy, design or ad placement, there won't be lots of results if it's seen by an indifferent audience. It's the most common Facebook advertising mistake out there to target anyone & everybody. It could be a smart move to begin your Facebook ad campaign with customer research to ensure you are targeting the right audience.
In your Ads Manager account, you work on three levels, in which you can individually run tests:
The first level is Campaign (conversion, lead generation, etc)

The second level is Advert Set (targeting, placement, etc)

The third level is Ad (image, links, etc)
The most important element of a successful Facebook ad campaign is testing. It's the way you will be able to optimize your ads for an enhanced return on investment.
Targeting an Excessively Broad Audience:
A general mistake that Facebook Advertisers make is going too broad with the target audience. You may think everybody is a potential customer, however, what you are paying for is the people your ads reach.
You can restrict the audience by:
Doing customer research on demographics

Analyzing interests

Targeting niche interests
Running Ads 24/7:
In most cases, running a campaign 24/7 is a waste of money and resources. As you keep on running Facebook ad campaigns, you will see some days and times that do better than others. Facebook Ad Manager enables you to break your campaigns down by day so you can discover when your ads best perform. This will lower your costs and make sure you're reaching your audience most effectively.
Boosting Crappy Content:
You are surely free to boost any of your posts. But that doesn't mean you should. Regardless of how you reach new audiences, your objective is always to make the best possible first impression. Boosting only the best posts from your page means that you'll get a higher rate of engagement – along with the reach you bought from Facebook.
Send Clickers to Poor Quality Landing Pages:
All your efforts to create an amazing Facebook Ad will not be effective if you send clickers to a badly designed landing page. Ultimately, you would like your ad campaign to convert new donors, more volunteers, and additional supporters. Ensure that your landing page content (images, copy, call to action) is reflected and supported in your Facebook ad.
Not Performing Regular Ad Analysis:
Another Facebook advertising mistake is not doing ad analysis and making subsequent changes to campaigns based on the findings of the analysis. Facebook is not a "set & forget" ad platform. Ad campaigns will suffer from ad fatigue when left without any analysis and continuing changes, which leads to a decrease in results. When advertising on Facebook, you should analyze the performance of your campaigns.
With the increased competition, Facebook Advertising is getting tougher every day. However, the success of a Facebook Ads campaign comes down to just two important elements: great design and laser-focused targeting. That is because the great design of your Facebook Ad will attract users' attention while creating the desire for your product, and laser-focused targeting means it will display your ad only to an audience of potential customers. So, if you're looking to run successful ad campaigns, remember to avoid these costly Facebook Ad design mistakes.