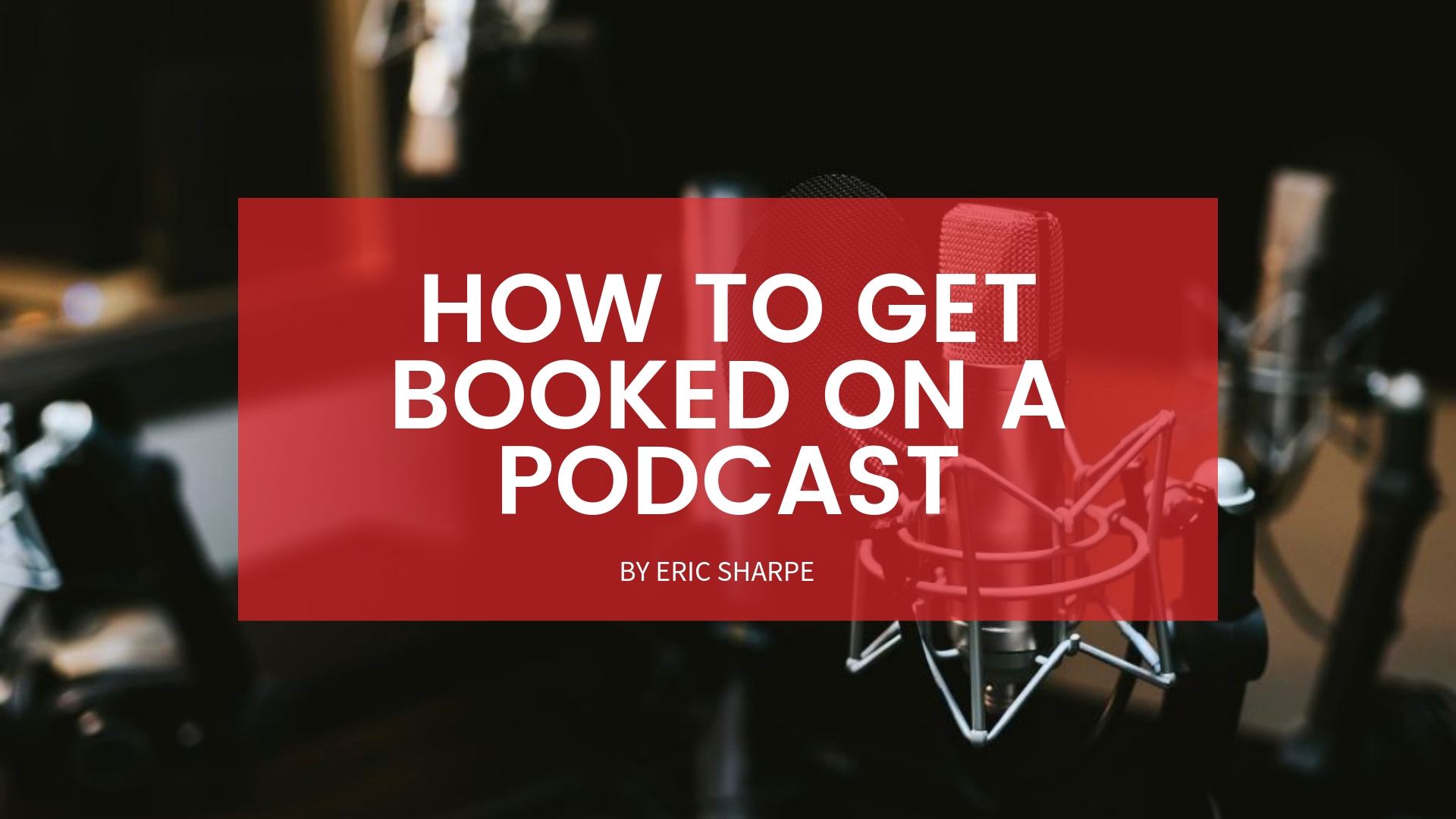 How to Get Booked On a Podcast?
Getting booked and interviewed on podcast shows is a huge way to interact with your audience. With the increasing number of podcast viewers, it is the best time to start interviewing on shows.
Because the majority of podcasts feature discussions with specialist guests, it comes as no shock that professionals and businesses, from almost every trade, are appearing on podcasts to help enhance their publicity, and generate attention for their company. But with lots of people attempting to get booked, there is surely great competition. After some research, we have found some essential steps to get booked on podcasts.
1. Find Out The Best Podcasts That Are Related To Your Industry.
When finding the podcast, iTunes should absolutely be your primary stop since it has over 1 billion podcast subscriptions. From the wide section of the iTunes podcast store, you can look for podcasts by keyword, by categories or by the name of industry specialists, who have previously interviewed on podcasts. A Google search can also be helpful to find podcasts related to your area of expertise.
2. Research Each Podcast.
Once you have a list of possible podcasts to get booked on, the second step is to make sure that the podcast is an excellent fit before you call the host. You should read the description of the show on iTunes. Listen to some previous episodes. Visit its blog or website! And collect as much information as you can. If you feel that you can participate in the podcast, contact the host to request an interview.
3. Pitch The Host.
The majority of podcast hosts plan their interviews through email; however, it does not mean that an email is a single way to contact them. You can send a message to the podcast host via social media as well, but, your purpose should be to request permission to pitch them and after that you can shift the discussion over to email. Never send a similar email to several podcast hosts. Each email should be modified and specially crafted to target the show you are contacting.
4. Schedule The Interview.
Once a host accepts your request to an interview, the next step is to plan a date and time. Online scheduling programs are good for getting rid of time zone problems. These programs also send a confirmation email to both parties. Many podcast hosts utilize Skype to record interviews, however, you should verify how the contact will be made so you can get ready accordingly.
5. Get Ready For The Interview.
Make sure you make use of a microphone all through your interview. It is recommended not to utilize the built-in microphone on your computer. Moreover, to listen to the host as they interview you, make use of headphones so that they won't hear their own echoed voice.
6. Give An Impressive Interview.
Many people, who will ultimately listen to you, will be hearing you for the first time. And, as always, the important thing about first impressions is you only get a single chance to make a good one. Don't turn your speech into one huge sales pitch for your newest service or product. Instead, concentrate on giving as much entertainment, value and advice as possible to the listeners.
7. End With A Call-To-Action.
As the host closes up the interview, thank them for giving you the opportunity, and end with a call-to-action. Just because you do not pitch anything on the interview does not mean you cannot use that publicity to get new clients for your company. Tell the viewers and listeners how they can get in contact with you, or provide a free resource in exchange for joining your email list.
Podcasts are a rising part of the media and will just become more powerful as a way of reaching your audience. By following these steps, you can become a regular guest and share your thoughts more efficiently.