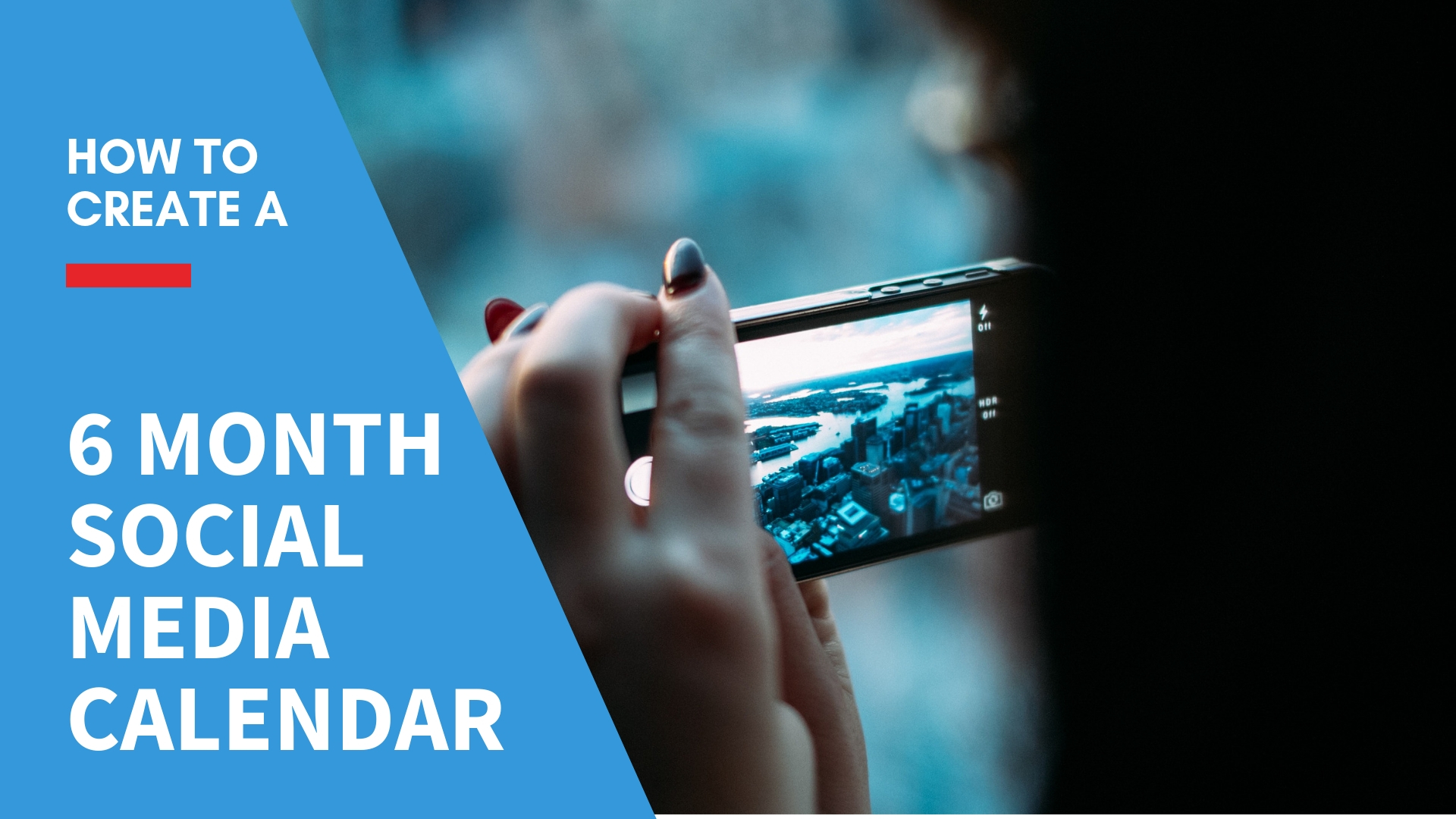 Okay I know this seems like a lot but it could take you less than one hour to create 6 months worth of content. In order to beef up your business on social media you have to constantly publish content. You can use the several social platforms where you target your audience. However, you cannot just randomly publish content, at least not if you wish to get results. For this, you require a plan and for that. A social media calendar is the best option. Of course the next question might be, what is a "social media calendar" and how does it function? As its name suggests, it is a calendar for organizing, managing, and preparing your social content. It is a tool that facilitates you to have a tactical approach to content posting. In order to get results with social media marketing, you need a planning! Therefore if you are not using a social media marketing calendar then it is time to start. Like right now. Go!
In this article, you'll learn how to create a six months social media calendar
Set Social Media Goals
It is all time a dazzling idea to describe social media goals for your brand. Organizing some appearance of the social media plan assists you to keep on-point. This will ensure the purpose of each post and tweet and determine how they will work for your goals. Also, it is a brilliant way to exploit your investment and time on a specific platform. Objectives help you calculate the success and impact of your social media plan.
Conduct a Social Media Audit
To check the functioning of your social media program, the social media audit is an efficient method. Through an audit, you will jump deep into the social media figures to verify what content appeal to the majority appointment, and how it comes to gathering the goals that you have set. While managing an audit, find the answer to these questions yourself:
What kind of social media content will work for your business?

Which content fulfill your goals?

Which chance are you not taking full benefit of?
Six-month social media calendar can build on what you have studied in your audit. A trendy post might connect to more viewers when it is posted at specific events.
Decide Your Content Mix
Just because it is your feed, it does not mean the only material or content you choose should be yours. Sharing all types of interesting and relevant content is an important part of interacting with your growing social media community. You can post a mixture of product news, industry news and event support. It is suggested that most of the content should be curate — specifically, not formed by your brand. Share the content that is related to your industry or niche. The articles, studies, and news, that are relevant to your product, although are not about it, are also significant to your viewers.
Make Your Own Template of Social Media Calendar
It could be a difficult to memorize what content and at which platform you need to post on. Because Facebook has several post limits compared to Twitter or LinkedIn. Social media calendar templates give you the facility to organize, plan and sort your social updates. It does not need much attempt to create. You can use various tools like Google Sheets or Microsoft Excel to create. In the sheet, add rows for the month and columns for the days and for all social media sites that you utilize.
Discover The Important Key Dates
Once your model is formed, start adding data it in! Enter all coming up six month national holidays into your template. Do not fall into the trap of being affected by so many holidays. Don't consist of every holiday in your six month social media calendar. In its place, find those that are related to your audience and brand. Analyze the days you want to participate in and celebrate, and add them on your calendar. Discover the key dates that make the fine judgment to your business and add them all in your social media calendar.
Design The Content for Each Event
After discovering relevant events, then you have to make social media content to concur with it. There is nothing wrong with a simple post on the holiday, but you should also struggle to relate to it. How you can comment on any event, or tie it to your services or products? Discover and add the answer on the calendar.
Using a social media calendar will facilitate you to plan your content around smart social media goals and coordinate with blog and campaigns content to achieve them. Use the above-given information to make a six month social media calendar. You will surely get improved results from social media.