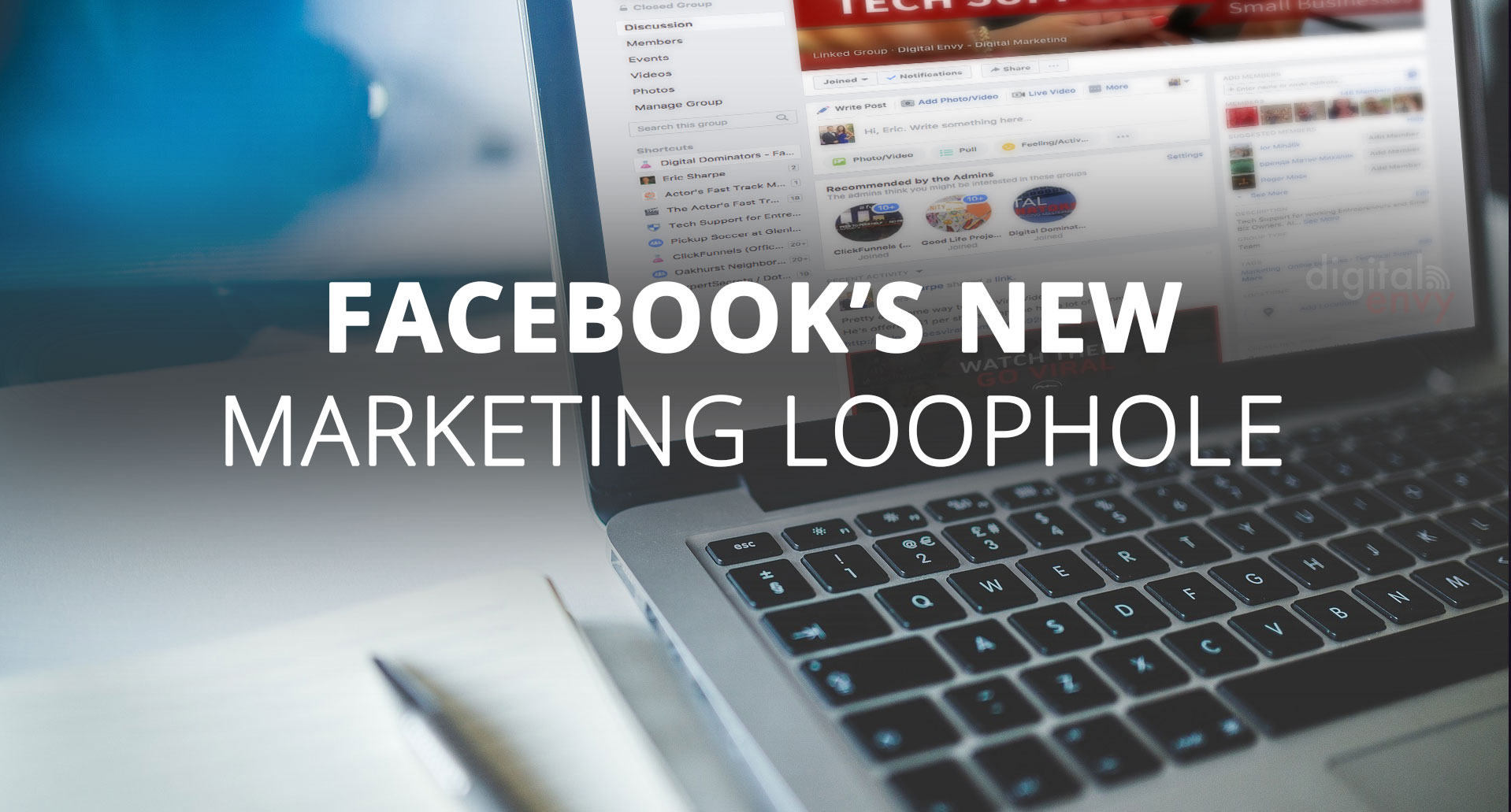 Some of you may have heard, seen or experienced that your Facebook Groups can now become highlighted inside your pages.  Why is this a big deal? I will break it down in three ways for the admins out there. The reason this is such a big deal, is that I found a marketing loophole which will allow you to fast-track leads into your Facebook groups. From there, you can control a lot more. Look at #3 of the break down to full understand what I am talking about. (for those who like to skip ahead
Facebook Pages are the original way to link up fans with brands, businesses, retail shops
Then along came Groups in 2010. This allows admins even deeper controls and access to information. Groups allow members to post content such as links, media, events, questions, editable documents, and comments. Facebook Groups are a great way for collaboration to happen. Once you get someone to join your group, a more "safe space" of collaboration can and typically does occur.  This can be for anyone NOT JUST businesses. I have seen community driven groups, political action and even carpool groups. If you run a coaching business and you have not set up a Facebook Group, then keep reading. You need to know this stuff.
There are three types of groups – Public, Closed and Secret. Here is the breakdown:
Public – Anyone can join or be added or invited by a member
Closed – Anyone can ask to join or be added or invited by a member
Secret – Anyone, but they have to be added or invited by a member
Link your Group to your Facebook Page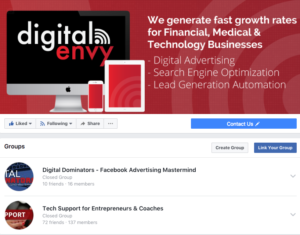 I'll show you the simple steps to do this.
Start on your Facebook Page (You must be an admin for this to work)
Click on settings and then "Edit Page" – https://facebook.com/YOURFacebookBUSINESSurlHERE/settings/?tab=edit_page
Scroll until you find the "Groups" Tab. Can't find it? Go ahead and click "use default tabs" to get it to show up. Otherwise, you can always add it by scrolling to the bottom and click "add tab"
Click to "Show the tab" and then save.
Go back to your main Facebook page and on the left side you will see the Groups Tab. Go ahead and click on that and now you will see the area where you can add your groups. If you do not have any groups yet, that's okay! You can create a group right from here.
Facebook Groups Tab Example
Extract Group Member Emails
That's right. You are reading this correct. Anyone who has joined your Facebook Group is now exposing their email address to you. Once someone moves from "Liking" your Facebook page and enters your group, you can download a ton of information about them.  I discovered and posted about this cool app in my own group page that provides Tech Support for Entrepreneurs and Business Coaches. I have been using the Facebook Social Toolkit for over a year now and it is great.  There are free and paid versions. If you like it then I suggest you purchase it (one time cost!) This loophole lets you funnel traffic from your Facebook Page over to your Group Page. Then you have your lead and can contact that person directly and ask them permission to email them on a regular basis.  Chances are they will say YES!  Also, you can always add them to a database and advertise directly to them or to people just like them using Facebook's Look-a-Like audience targeting.
If you want to learn more about other loopholes and marketing tips, then I suggest you join my tech support for entrepreneurs group. It's free and I encourage everyone to participate and share their ideas and experiences.